What's New at Daphne's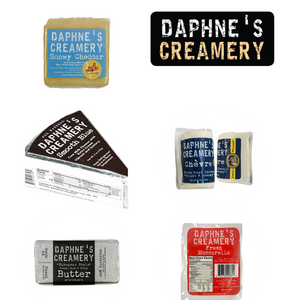 Available in Stores Now
Our selection of artisan cheese is now in stores near you! Try unique Cheddar, Fresh Goat Chévre, Mozzarella and more! One taste is all it takes.
Explore Artisan Cheese & Butter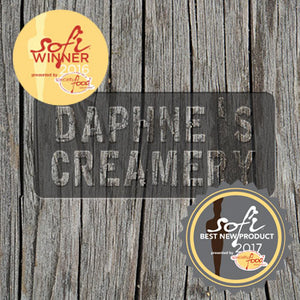 About Daphne's Creamery
Daphne's Creamery is an artisan creamery from Northern California. We're delighted to have received SOFI Awards two years running! We can't wait to share our creations with you.
Learn More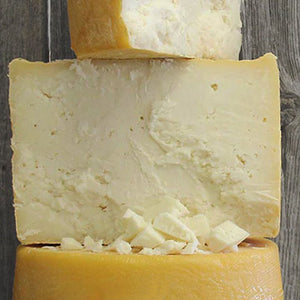 Artisan Cheese & Butter for Chefs, Restaurants & Delis
From humble beginnings with European Style Butter, Daphne's is growing quickly into many cheese varieties to keep up with demand for high quality ingredients used in kitchens and delis across the country.
Every Ingredient Counts
People Are Talking
WOW! Now that is a great cheese. Your Snowy Cheddar is amazing.
(Snowy Cheddar)

Peter from VT
A delicious new artisan cheese discovery! Delicious with figs from a low-hanging neighborhood tree!
(Goat Brie)

Frances from CA
I loved the goat cheese! My daughter, who's a picky eater even though she's 14, loved it too!
(Fresh Goat Chévre)

Karen from CA